Kerekegészség
Brandig for webshop Kerekegészség
Kerekegészség is one of the our untraducteble words, that means app."Global" or "Round" Health in English.
The firm called Kerekegészség is a webshop and at the same time a social portal with a forum for health conscious people, who prefer natural products to chemical ones.
The webshop – besides selling vitamines, health supplements and beauty products – is even offering
ingredients to make your own natural products.
In the design of the logo I  tried to capture the essence of Nature in a holistic and positive way: by the Sun,
a blossoming tree branch and a singing bird, which evoke energy, life and hope. 
The choice of colors  –  healthy blush red combined with earth brown, and kraft brown paper – intend to emphasise the natural character of the brand.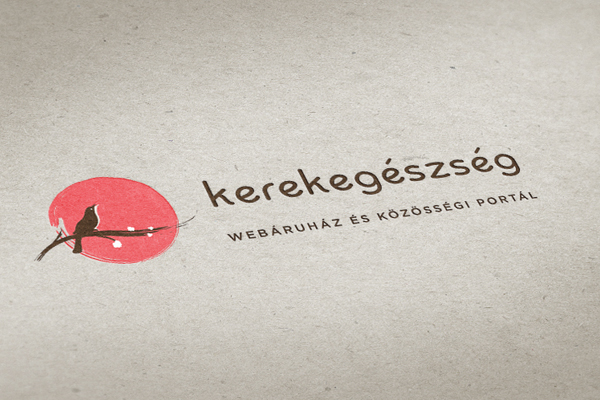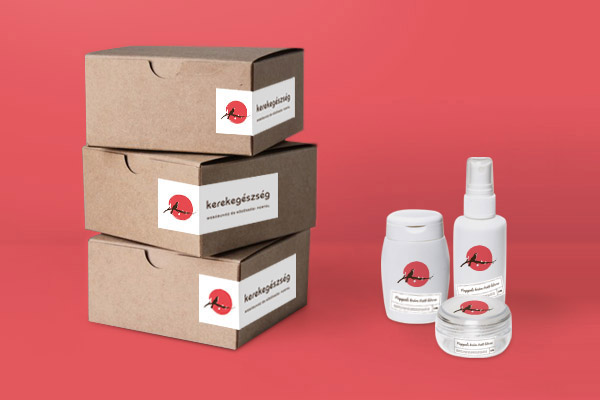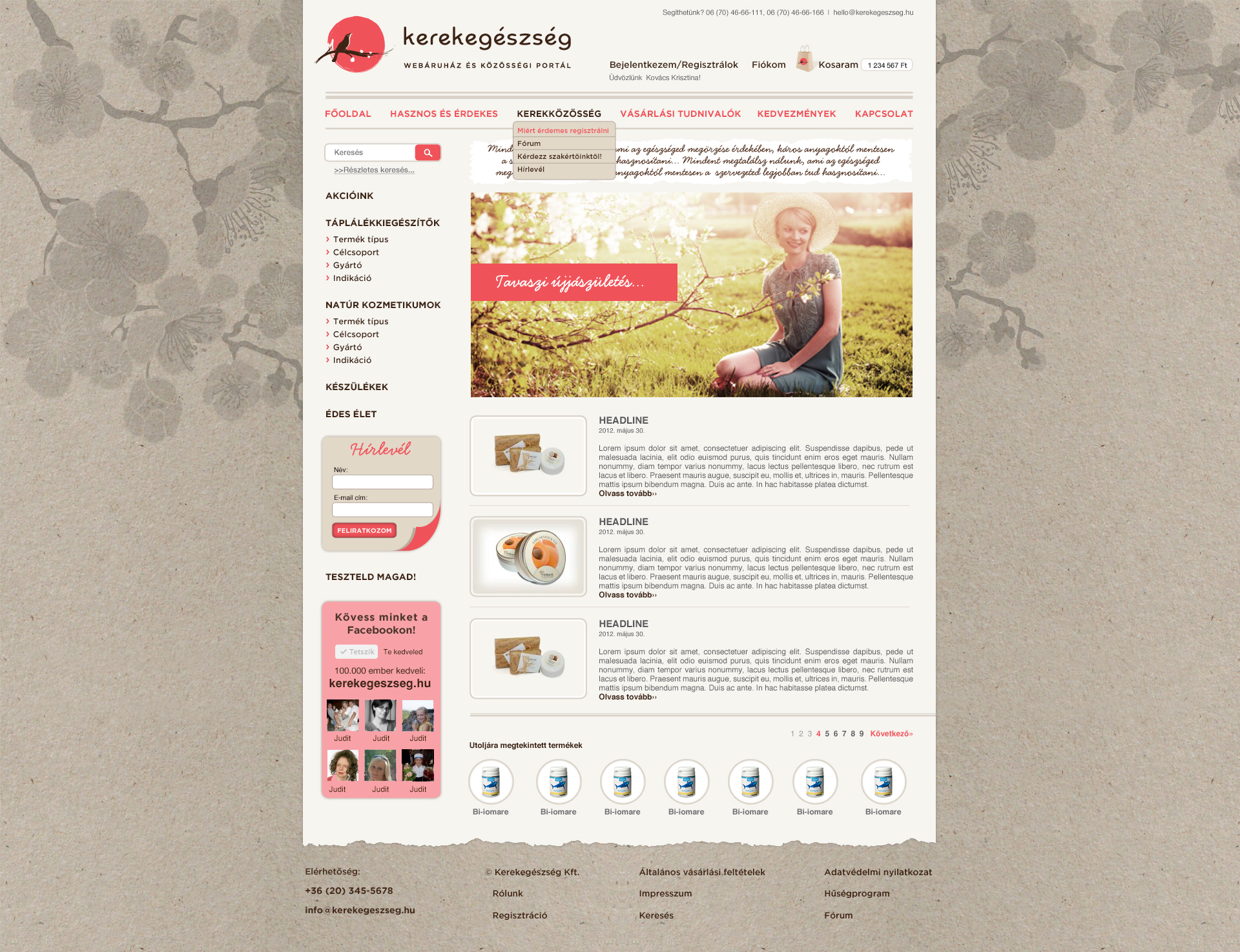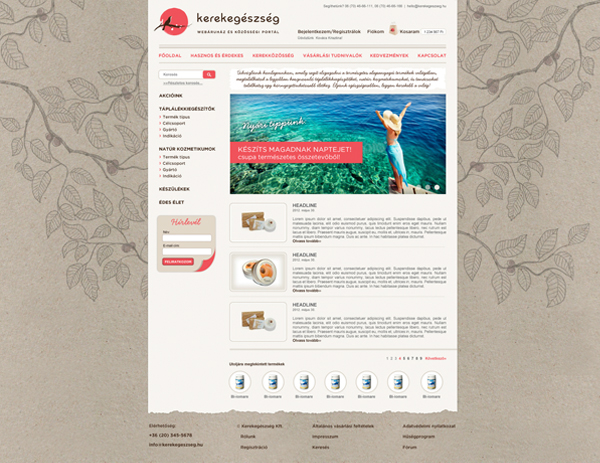 Layout pictures used in the webside: gettyimages.com